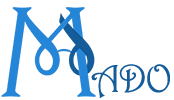 Thank you to our friends, members, and sponsors who attended our 2019 conference. Our 2020 conference will be held April 24-26. Details will be posted as they become available.
Dear MADO Members and Friends:
I would like to welcome everyone to join me at this year's MADO Educational Conference at the Golden Nugget! The MADO 2019 Educational Conference is an informative platform to learn about new technology and an incredible resource to receive outstanding educational credits where you, together with your colleagues, can learn about new products in a fun and relaxing atmosphere. This year, there will be 8 ABO and 8 NCLE credits available, plus we are applying for JCAHPO approval. We also are looking forward to a great trade show after classes on Saturday where you will get the chance to order new products and see the latest lens technology, all while getting a chance to win some really nice prizes!
Special thanks to HOYA Vision and Scott Stanton for sponsoring our Friday night welcome reception for all attendees, exhibitors, and their families. It will be held at the Maritime & Seafood Museum across the street from the Golden Nugget at 115 E. 1st Street. The museum offers an array of exhibits on seafood, boats, fishing, net making, and other numerous historic memorabilia and photographs. It is very important to mark your registration form if you plan to attend, and let us know how many, so we will have an accurate count for our food. Thanks to Dr. Patricia O'Kelley of eyedok in Ocean Springs, she is sponsoring the band State of Mind at the reception. Don't forget to come prepared to participate in our great raffle drawings! We look forward to seeing you at this fun networking event.
We have a block of rooms at the Golden Nugget and next door at Margaritaville Resort. Golden Nugget reservations can be made online at www.GoldenNugget.com/biloxi/ or by calling 1-800-777-7568. Mention group code S190312. The Golden Nugget is offering a room rate of $79.99 on Thursday, and $149.99 on Friday and Saturday. Reservations must be made before March 7 to receive the group rate. Margaritvaille reservations can be made at (228)-271-6335; ask for Group ID 554 or MADO. Reservations must be made by February 28 to receive the special rate of $139 for a King and $159 for a Queen on Friday and Saturday nights.
MADO members, please make plans to attend our business meeting on Sunday morning. We value your opinion and encourage everyone to get involved in our association. Let's keep our association active with new ideas and suggestions from you! We appreciate all your support and commitment to MADO! Without you, we would not be where we are today. Be sure to check our new website, mado.vision, for updates.
Sincerely,
Storm Floyd
President, MADO